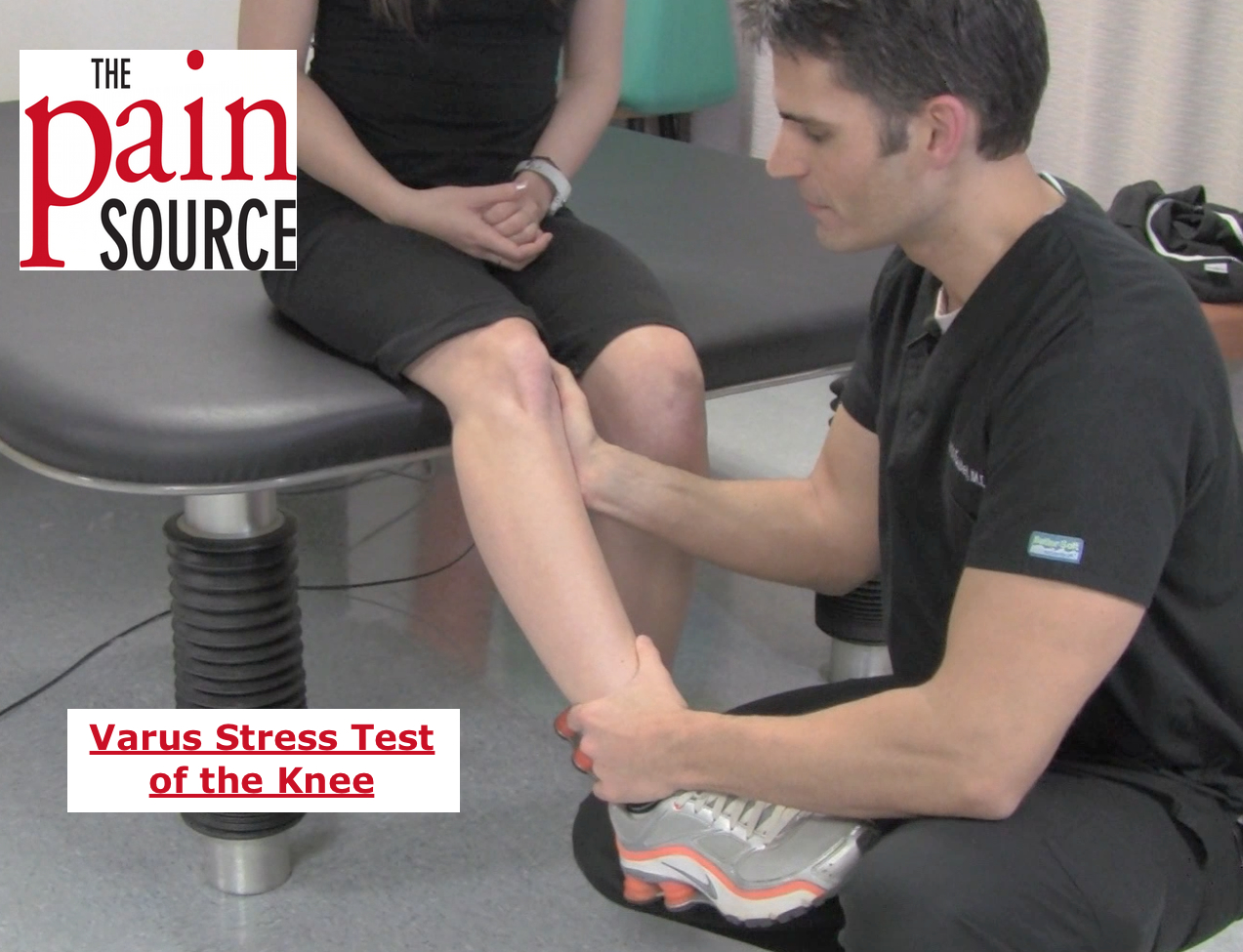 Patient Position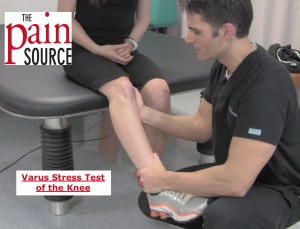 Procedure Steps
Supine testing
Drop the leg off the table and flex the knee to 30°.

Put fingers over the

lateral

joint line.
Grab the ankle/foot and apply a

varus stress

to the knee (using the medial knee against the outside of the table as a fulcrum and pushing the ankle lateral to medial).

Compare to the opposite, unaffected side.
Seated testing
Grasp the lateral ankle on the involved side of the body

Flex the knee to 20-30°

With the other hand, apply a medial-to-lateral varus force against the medial knee
Positive Sign / Significance
Significantly increased lateral joint space gapping =

Lateral collateral ligament injury

(grade 3 complete tear)
Pain over the lateral knee = Lateral collateral ligament sprain