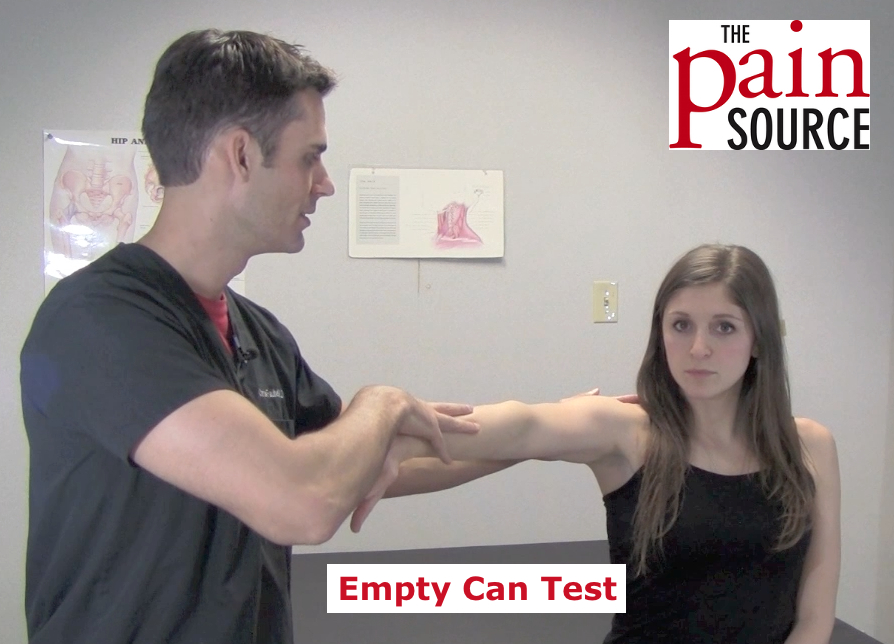 aka. "Supraspinatus Press Test"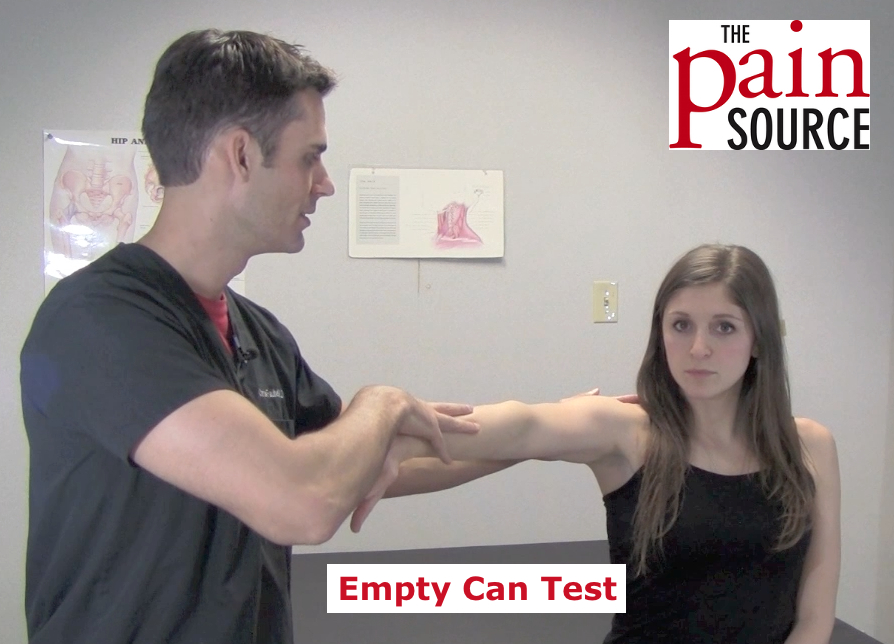 Patient Position
Seated or standing
Shoulder elevated to 90° in the scapular plane
Forearms fully pronated (

thumb down

)
Procedure Steps
Examiner instructs the patient to

resist downward pressure

on the elbow.
Positive Sign / Significance
Pain, weakness in shoulder = Supraspinatus tendinitis/tear
Comments
The supraspinatus is best isolated with the thumb UP (

full can test

).
The empty can test is more likely to cause pain, and therefore may not show true weakness of the supraspinatus (due to a tear).

The

full can test is now thought to be better

because of this.